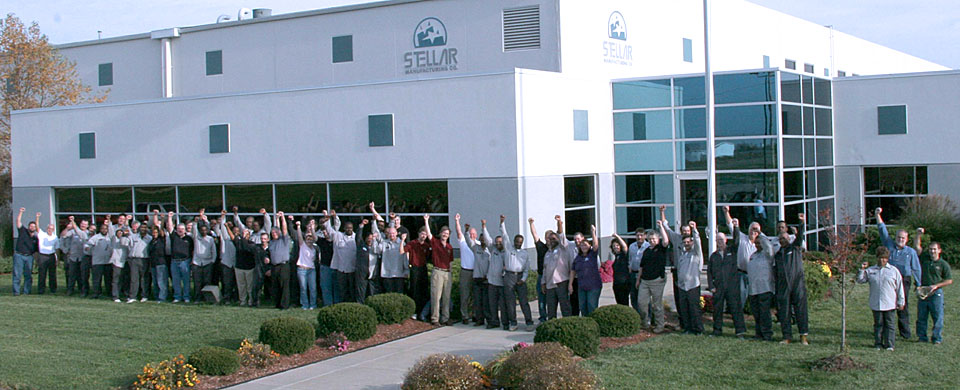 Stellar Manufacturing Company specializes in chemical forming, processing and packaging for use in a variety of applications by Fortune 500 and Global 500 chemical companies.
At Stellar, we pride ourselves on quality driven services, and timely, cost-effective production. We have a history of manufacturing innovative products, and effectively putting our abilities to use in a variety of markets.
We aspire to build lasting partnerships with our clients, where careful communication and confidentiality are of the highest import. We want all of our clients to feel well-served by the commitment and integrity of Stellar's qualified team.
Stellar is dedicated to the safety and health of our employees as well as the surrounding community. This commitment has a direct and positive impact on maintaining a productive and responsible workforce.
Stellar Manufacturing Company has been a privately held Missouri corporation since March 1990.
Our Facility
Stellar Manufacturing Company is located in the St. Louis metropolitan area. This central Midwestern locale allows for cost effective product distribution. Highway access is excellent and convenient.
Stellar is housed on a 27-acre industrial site. Our 190,000 square foot facility allows for greater production capacity, storage and advancement in capacity.
The clean, non-combustible building features a special layout for oxidizers, 7 isolation rooms, 32′-34′ 9″ ceilings, a specialized oxidizer high flow sprinkler system, a 350 KW backup generator, and 16 dock doors.