Product Improvement Through Co-Granulation
If you are developing a multi-component dry granulated formulation you should consider how co-granulation can benefit your product. Many products have their component materials granulated individually and blended together afterwards. However, Co-granulation is the process of blending multiple materials in process or in line with granulation and this can provide a variety of performance benefits.
For example, co-granulation can be used to improve the overall uniformity of your product. Since each granule is homogeneous you don't have to worry about components settling or shifting during transportation or storage. Co-granulated material also doesn't experience the same flowability challenges found in multicomponent mixtures where one component may flow at a different rate than another. Co-granulation is also a great tool for formulators. Specialty components and fillers can be added to improve performance or add new product features.
At Stellar Manufacturing we can assist you with all of your compaction granulation and blending needs. Our capabilities include fully integrated 50, 75, 150, and 300-ton compaction systems and can produce particles in the 70 mesh to 1/2" range. Stellar's granulation services are further complimented by our briquetting, tableting and packaging services.
Contact us at (618) 337-1700 or info@stellarmfg.com to find out how Stellar can help you accomplish your granulation and manufacturing goals.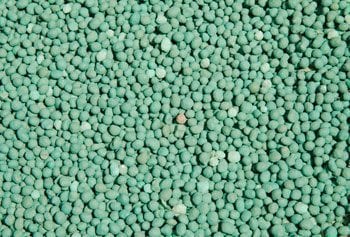 About Stellar Manufacturing
Stellar is a contract manufacturer with 25 years of experience helping companies manufacture consumer and industrial products. Stellar is a leader in solid particle and bulk material processing for products requiring unique safety and handling procedures. Our services include compaction granulation, briquetting, blending, tableting and packaging of chemicals and materials for use in a variety of applications by Fortune 500 and 1000 companies.