Four Reasons Why Agglomeration is Important in Chemical Manufacturing
Agglomeration is the process by which particles adhere to one another to create larger aggregates. These aggregate particles are held together by a variety of relatively weak physical and chemical forces depending on adhesion methodology. Often, uncontrolled agglomeration creates manufacturing problems for powder and particle based products such as consumer or industrial chemicals. To overcome these challenges manufacturers employ various agglomeration techniques. For example, Stellar Manufacturing uses roller compaction granulation. These techniques can help overcome challenges related to density, flowability, dusting and product integrity:
Density – By compacting powdered material to a desired density, manufacturers gain more control over dissolution properties. This can be important for products that need to dissolve at a controlled rate for an extended period of time such as water treatment chemicals.
Flowability – Finely powdered products frequently experience caking or sticking if they sit undisturbed for a period of time. In fact this is actually a form of uncontrolled agglomeration, and it can impact product performance as well as end-user experience. Manufacturers minimize uncontrolled sticking by agglomerating material into discrete particles of a controlled size and shape.
Dusting – Powder based chemicals are highly susceptible to dusting during manufacturing and application activities. This becomes a serious concern for chemicals that cause health problems if inhaled. By agglomerating material into larger, heavier particles manufacturers are reducing health risks.
Product Integrity – Agglomeration is often a critical manufacturing step to ensure product performance. Properly compacted material is essential when making durable tablets and briquettes with specific performance qualities. Therefore, bypassing the agglomeration process may increase product breakage and disrupt performance.
Agglomeration Services at Stellar Manufacturing
At Stellar Manufacturing we support a variety of chemical agglomeration activities. We provide mixing and blending for single or multiple component materials, and our fully integrated 50, 75, 150, and 300-ton roll compaction systems ensure your particulates are agglomerated at the optimum size and density. If you need further processing, Stellar can tablet and briquette your material to precise specifications, and our on-site filling, packaging and warehousing completes our comprehensive "Powder to Product" service offerings. To find out how we can help you manufacture your particle based product contact us at (618) 337-1700 or info@stellarmfg.com.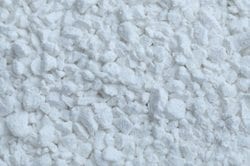 About Stellar Manufacturing
Stellar is a contract manufacturer with 25 years of experience helping companies manufacture consumer and industrial products. Stellar is a leader in solid particle and bulk material processing for products requiring unique safety and handling procedures. Our services include compaction granulation, briquetting, blending, tableting and packaging of chemicals and materials for use in a variety of applications by Fortune 500 and 1000 companies.