Improving Water Treatment Chemical Performance with Tableting
Water treatment chemical performance is increasingly important as we maintain public safety and hygiene while also preserving our fresh water resources. These chemicals impact large portions of our daily life and we use them in cooling towers, toilet bowls, dish washers and swimming pools. Fortunately, we have several techniques which can help improve chemical efficiency while maintaining expected levels of health and safety. One of those techniques is chemical tableting.
Tableting provides a variety of benefits to water chemicals including:
Controlled Release – Properly formulating a water treatment product can allow you to tightly control the rate at which your product dissolves. This means consumers gain greater control over the amount of chemical is released into a system over time.
Pre-measured Units – Tablets are an ideal format if a product is intended to be used by the average consumer or by a workforce without in-depth technical training. There is less chance for miscalculating or over applying chemicals when the product comes as pre-packaged tablets.
Easy and Clean Storage – Since tablets can come individually packaged or stacked in containers, there is a reduced chance of excess dusting and spillage which can be of concern with un-tableted material.
At Stellar Manufacturing, we provided a variety of tableting solutions for the water treatment industry. We have over 45 presses (mechanical, hydraulic and rotary) which can process material between 5 and 650 tons of pressure. We also support multiple shapes and sizes that range from 250 mg to 1200 grams. Stellar further supports tableting programs by providing on-site compaction granulation, blending, mixing, packaging and warehouse support services.
To find out how Stellar can support your water treatment tableting activities please contact us at info@stellarmfg.com or (618) 337-1700.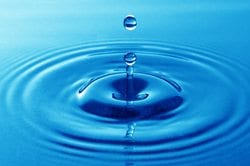 About Stellar Manufacturing
Stellar is a contract manufacturer with 25 years of experience helping companies manufacture consumer and industrial products. Stellar is a leader in solid particle and bulk material processing for products requiring unique safety and handling procedures. Our services include compaction granulation, briquetting, blending, tableting and packaging of chemicals and materials.