Toll Manufacturing Solutions for Powder Based Materials
Are your chemical products particle or powder based materials? If so, Stellar Manufacturing can assist you with a variety of toll manufacturing services and help you achieve your product manufacturing goals. We specialize in working with solid granular materials for the chemical, consumer product, agricultural, raw material and water treatment industries.
We support integrated and stand-alone programs that meet the unique needs of powder based products. Our toll manufacturing services include:
Contact us today at info@stellarmfg.com or (618) 337-1700 to find out how we can support your unique product manufacturing goals.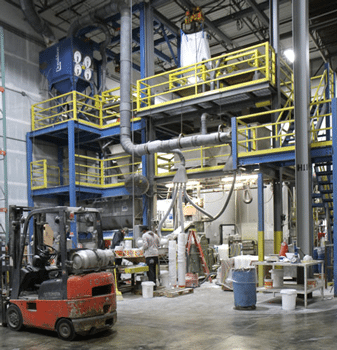 About Stellar Manufacturing
Stellar is a contract manufacturer with over 25 years of experience helping companies manufacture consumer and industrial products. Stellar is a leader in solid particle and bulk material processing for products requiring unique safety and handling procedures. Our services include compaction granulation, briquetting, blending, tableting and packaging of chemicals and materials for use in a variety of applications by Fortune 500 and 1000 companies.