Adding Value – Efficient Raw Material Processing
Adding value is the name of the game in the raw material business. If the process of adding value isn't consistently efficient, a company risks reduced profitability or losing money. Two factors that significantly impact raw material value are proximity to processing facilities and transportation networks. When determining the feasibility of a new product or market, these factors must be carefully evaluated and balanced against customer pricing expectations.
Stellar Manufacturing helps raw material companies add value to their products through our processing services and ease of access to major transportation nodes. We provide compaction granulation, agglomeration and particle sizing services which helps prepare raw material for the next step in the manufacturing supply chain. In addition, we also help companies prepare products for end users through our mixing, blending, tableting, briquetting and packaging capabilities.
Stellar is centrally located in the U.S. in the St. Louis Metropolitan area. We have convenient access to rail and road transportation nodes as well as both the Mississippi and Missouri Rivers. As a result, Stellar's combined processing capabilities and access to transportation makes it an ideal solution for companies looking to add value to their raw materials.
Our specialties include raw material such as:
Solid Materials
Powder Based Chemicals
Agricultural Fertilizers
Specialty Raw Materials
Mined Materials and Minerals
To find out how Stellar can help add value to your raw material product please contact us at (618) 337-1700 or email us at info@stellarmfg.com.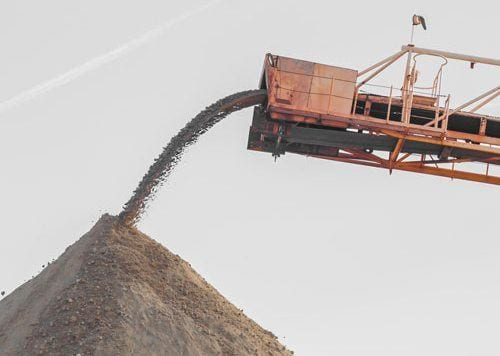 About Stellar Manufacturing
Stellar is a contract manufacturer with 25 years of experience helping companies manufacture consumer and industrial products. Stellar is a leader in solid particle and bulk material processing for products requiring unique safety and handling procedures. We provide services such as compaction granulation, briquetting, blending, tableting and packaging of chemicals and materials for a variety of applications. Due to our technical expertise, experience and quality, our clients can rest assured their product production is in good hands.