How Compaction Granulation Supports Agrochemical Development
Does your organization develop or manufacture dry agricultural products like fertilizers? If so, you may want to gain a greater understanding of how compaction granulation can support your product's development and manufacturing.
Compaction granulation is the process of converting a dry material, such as a powder, into granules of a consistent size range and density appropriate for its end use application. Granulation can be used to overcome a variety of challenges such as flowability, attrition, dusting and transportation. All of these are important factors impacting the cost and efficacy of agrochemical products.
Furthermore, co-granulation is an important formulation technique used to enhance the performance of many multi-component products. Co-granulation is the process the process of blending two or more materials prior to granulation. Co-granulation improves a product's homogeneity and can be used as a technique to add specialty fillers to enhance the performance of a product.
Stellar Manufacturing's compaction granulation can support your agrochemical product in a variety of ways. Our capabilities include fully integrated 50, 75, 150, and 300-ton compaction systems and can produce particles in the 70 mesh to 1/2" range. Stellar's granulation services are further complimented by our briquetting, tableting and packaging services.
Contact us at (618) 337-1700 or info@stellarmfg.com to find out how Stellar can help you accomplish your granulation and manufacturing goals.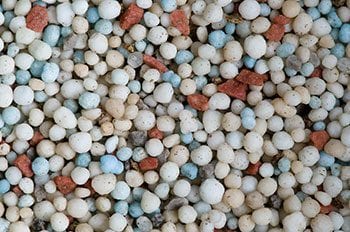 About Stellar Manufacturing
Stellar is a contract manufacturer with 25 years of experience helping companies manufacture consumer and industrial products. Stellar is a leader in solid particle and bulk material processing for products requiring unique safety and handling procedures. Our services include compaction granulation, briquetting, blending, tableting and packaging of chemicals and materials for use in a variety of applications by Fortune 500 and 1000 companies.